| | | |
| --- | --- | --- |
| | | |
| | |
| --- | --- |
| | |

MS Office/Excel/Word, File and Flash Utilities/Software
Interesting Thoughts Writing Website
Health and Wealth Tips/Info Website
Funny Daily Comics
Blackjack Strategy Software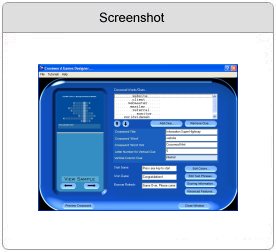 (Click for larger picture)

Crossword Designer Product Information

To introduce Crossword Designer, we are offering a special promotion! Only $49.95 U.S. for the full version until November 28, 2022! Click here to order now!




Crossword Designer Overview:
(Windows 95/98/NT/2000/XP, Java-Enabled browser. Macintosh version available)


Crossword Designer is a super crossword designing product, that allows you to easily add crossword games to your website! Completed crosswords run in any java-enabled browsers! The Crossword Designer allows you to:
Easily increase visitor retention. Visitors will come back and back again to play new games that you design
Ease of use - you can literally create a completely customized crossword game in five minutes!
Built-in upload functionality. Once you have completed your crossword, use the built in wizard and upload to your website!
Ability to post hi-scores to your website to a script of your choosing
You can also totally customize sound effects, colors, scoring, plus much more!
Plus, create games for family, friends, school projects, or anything else!
Choose the single website license, or an unlimited website for only $129.95!


Try the free trial version first, or click here for pricing/to purchase a full version! Order by phone, fax, cheque, money order, or order securely online!
Be sure to check out these other fine products!
Macro Scheduler | Fly Album Digital Photo Album | ClipMagic | ExcelSmartTools Premium Edition